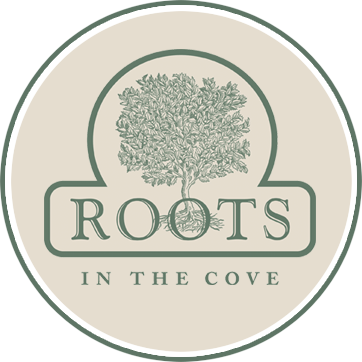 Trust Roots for All of Your Landscaping Needs
As hands-on owners of Roots in the Cove, Inc., Travis and Mark strive to realize your unique vision as their team blends composition, texture and color to elevate your property's value and appeal through the beauty of a natural landscape. Whether you are entertaining, seeking sanctuary or communing with nature, you will find Root's landscape environments the ideal integration of lifestyle and function. Most importantly, Travis, Mark and their staff insist upon honest, client-focused service and guarantee your satisfaction no matter what the project size and specifications. From your initial consultation through the thoughtful implementation of your landscape, Roots will develop and install flexible designs that are compatible with your lifestyle location and style.

Computer Designs Meet Your Unique Vision
Using our progressive design software, our innovative team provides a detailed, life-like rendering of your home's landscape, lighting and outdoor living features. Adding, shifting and altering design elements with just a few mouse clicks, we produce a full color view of your virtual property from varying perspectives. It's as if you are already there, enjoying the peace, solitude and beauty of your natural space. This service is FREE with landscape design purchase. Stop in or make an appointment for a Pro-Landscape Design!
Full-Service Landscaping Available at Roots
Roots is not just focused on designing and installing new landscapes, we also account for every aspect of your yard, garden and outdoor space, as our innovative landscape team is there to help with almost any maintenance need you may have after installation! We also work with Ritchey Hardscapes and Landscape to help make your vision a reality. Our other services include: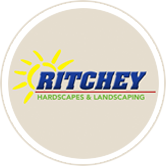 Ritchey Hardscapes & Landscape
Ongoing landscape maintenance
Spring & fall landscape cleanup
Pruning & trimming of shrubs & small trees
NEW LANDSCAPE INSTALLATION
Shrubbery bed edging & mulching
Lawn mowing
Lawn installation
Fall leaf cleanup
Low-voltage accent, garden & path lighting
Almost anything pertaining to your outdoor space. Just ask!
All of these services are available not only to our residential clients but to our commercial businesses as well. Call us today for your FREE estimate!
We Have a Variety of Mulch to Meet Your Needs
Mulch can protect the roots of a plant, add nutrients to the soil and slow the erosion of topsoil. Roots in the Cove has a variety of mulch on stock, including:
Mushroom Mulch
Tan Mulch
Premium Dark Brown Mulch
Dyed Red Mulch
Dyed Black Mulch
Topsoil
Mushroom/Topsoil Blend
2B River Stone
#3 River Stone