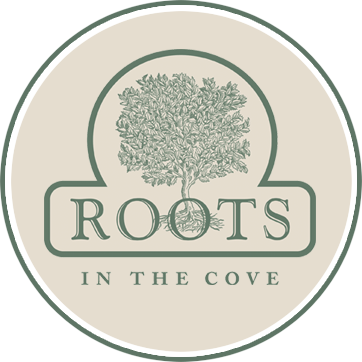 Roots in the Cove Has Grown Into Floral Leader
Roots in the Cove, owned and operated by Travis Russell and Mark Fisher for more than 10 years in Roaring Spring, designs and maintains unsurpassed landscaping, sells breathtaking floral arrangements, is a garden leader, and has a unique gift shop.
Contact Roots for Unsurpassed Floral & Landscaping Service
There are a number of ways to contact Roots in the Cove for all of your needs. Our address, phone number, and email addresses are below.
ROOTS IN THE COVE
Address: 7399 Woodbury Pike Roaring Spring, PA 16673
Phone: (814) 224-5599
Business Email: [email protected]
Travis Russell's Email: [email protected]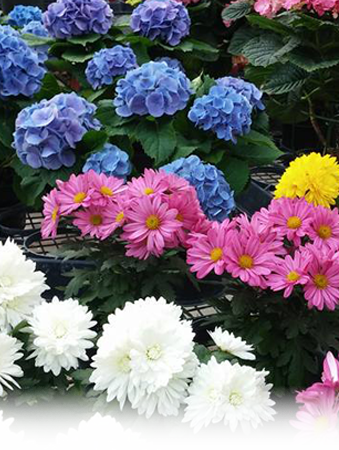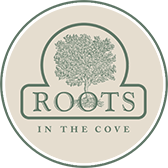 Roots Accepts Most Credit Cards & Checks
For your convenience, Roots in the Cove offers several payment options. We currently accepts Visa, Master Card, American Express, Discover and debit cards. For payments in our stores, we can also accept checks.
Click Here to Shop Our Online Store and Make Purchases at: www.rootsfloristpa.com
Check Out Our Hours of Operation
Feel free to stop at the shop any day during current business hours to place an order.
Our hours change seasonally.
Monday through Friday
8:00AM – 5:00PM
Saturday
February – December:
8:00 AM – 3:00PM
January:
8:00AM – Noon
Sunday
Closed Except May & June and
Black Friday through Christmas Eve
11:00AM – 3:00PM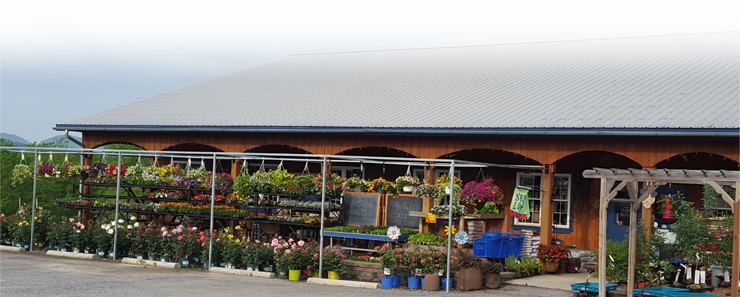 Our Customers Love What We Do For Them
At Roots in the Cove, we pride ourselves in our attention to detail, and our customers have noticed that detail.
The following are testimonials from some of our customers:
"Dear Travis & Roots in the Cove Team, Thank you for the beautiful work you did with the flowers for our weeding. We received a number of complements on them. The bougets especially were exactly what I wanted – natural and beautiful! Thank you so much!!"
-Cecilia & Eric
"Travis, Thank you so much for doing an amazing job with our flowers! Even though I had no idea what kinds of flowers we wanted, you guys did an awesome job and they turned out beautiful! I LOVED the seeded eucalyptus vines as well – definitely nailed it! Thanks for being so nice to work with and helping make our day perfect!"
-Andy & Cortney
"Dear Travis & Melody,
Thank you for your expertise and skills in creating our gorgeous wedding flowers. From the boutonnieres to the reception centerpieces, everything was absolutely beautiful! Thank you again for everything!"
-Bethany S.
"Dear Travis,
Thanks just doesn't seem like it's enough. But thank you so much for the excellent job you did putting together our flowers for our wedding on November 14th. The flowers were beautiful and we had so many compliments on them!"
-Aaron & Jennifer M.
"Dear Travis & Everyone,
Thank you so much for the gorgeous flowers for our wedding! Everything was exactly as I had pictured it, and we got so many compliments on the flowers!"
-Holly & RJ
"Roots,
Just wanted to say what a terrific job you did on my uncle's memorial arrangement. It was breathtaking to say the least. I can't thank you enough for what a wonderful job you did!"
-Renee H. & Family
"Roots:
Kevin and I cannot thank you enough for the absolutely beautiful and breathtaking flowers for our wedding. Your ability to help us select from thousands of flowers and an ability to transform those choices into a cohesive and elegant arrangement is absolutely amazing! The final product was PERFECT and helped make our day even that much more special! You guys are amazing!"
-Katie & Kevin
Work For Us
If you are interested in working for Roots in the Cove, please download and fill out our employment application.
Stay in touch with Roots in the Cove on Facebook!